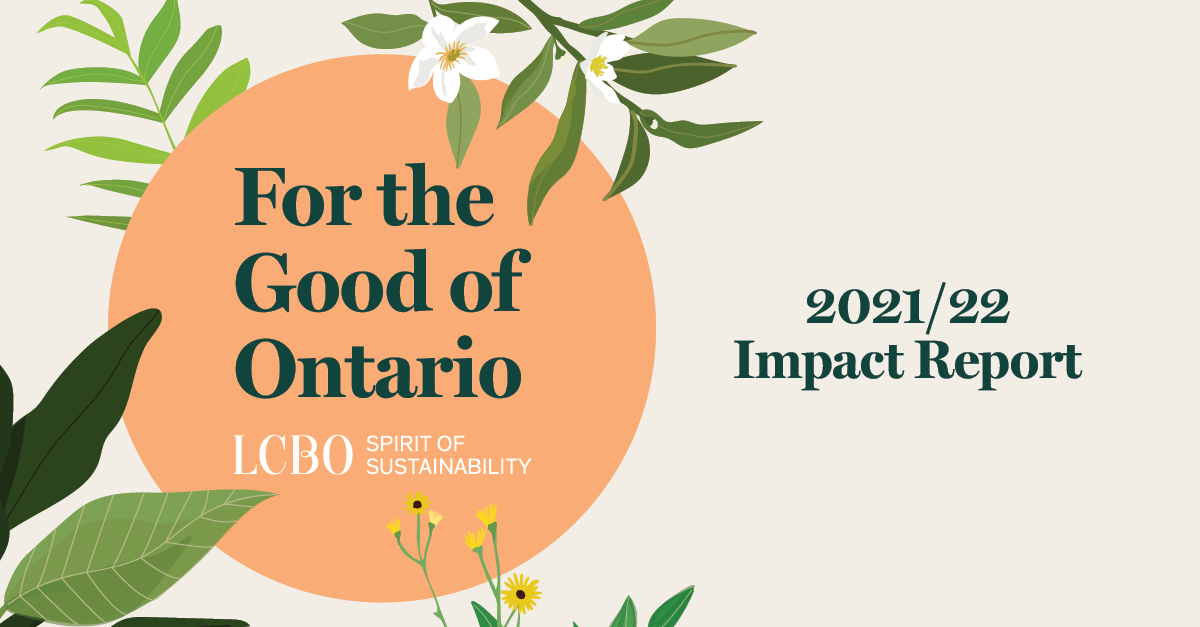 Dear Valued Trade Partners, 
At the LCBO, we recognize that with great influence comes great responsibility. As one of the largest retailers and wholesalers of beverage alcohol in the world, we are committed to going above and beyond our meaningful contributions to the Government of Ontario. We're proud that our $2.55 billion return to the province supports public programs and services, including healthcare, education, and infrastructure all across Ontario. 
We strive to be a purpose-led organization, and this comes to life through our social impact platform, Spirit of Sustainability (SoS). 
Through our focus on Good People, Good Partners, and Good Planet, we're committed to supporting Ontario's social and environmental needs — and in doing so, creating a strong, sustainable Ontario. Whether it's providing products that are safe to consume, investing in Ontarians' health, or championing sustainability and diversity in the industry, we're using our collective influence to have a positive impact in our communities, so everyone has the opportunity to thrive. 
 
Our new Impact Report highlights how the LCBO — together with our customers and industry partners— has made a meaningful, positive impact. I invite you to learn more about the work we do for the good of Ontario and the many ways you can get involved. You can discover the 2021/22 Impact Report here.
Thank you for your commitment, collaboration and everything you do to make a positive difference. 
Sincerely, 
George Soleas, M.Sc., Ph.D. 
President & CEO