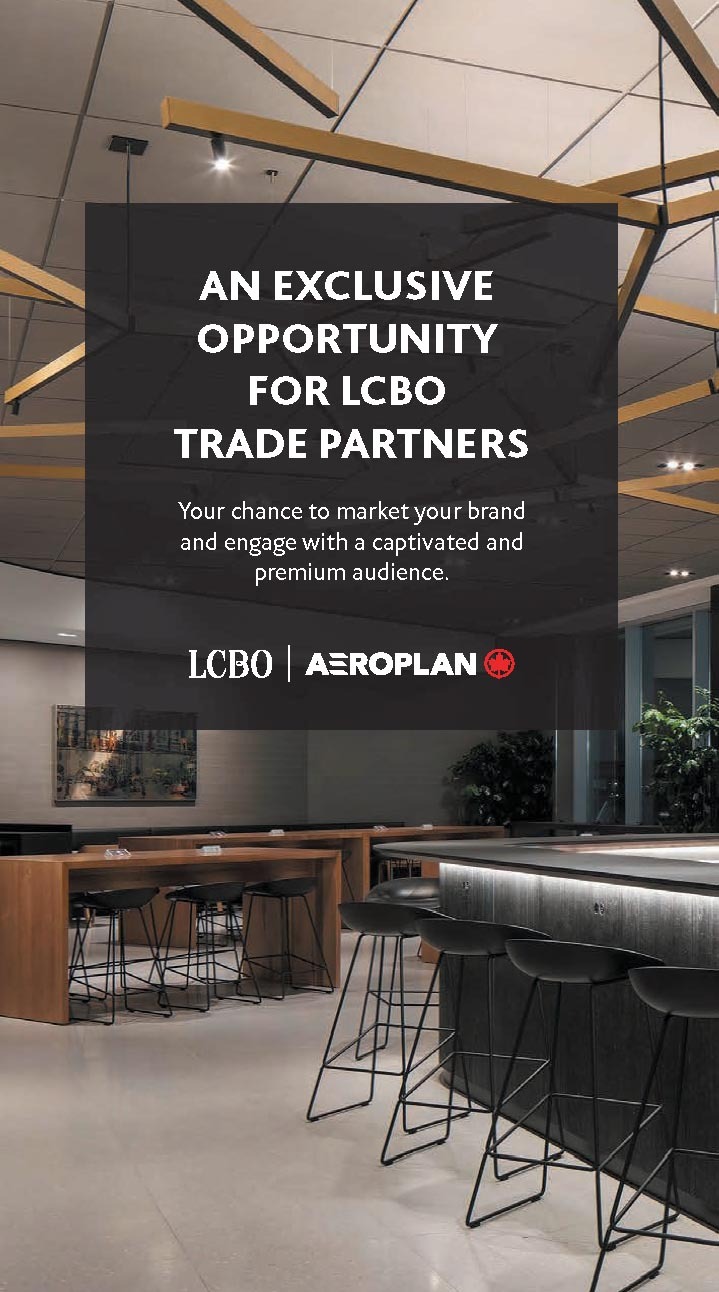 AN EXCLUSIVE AIR CANADA LOUNGE TASTING OPPORTUNITY!
Spark conversation, ignite word-of-mouth buzz, and drive in-store product purchase through promotional tastings in the Air Canada Maple Leaf Lounge. This unparalleled opportunity is exclusive to Trade partners of the LCBO and is not accessible through any media agency booking outlet, making it truly one-of-a-kind. Leverage the power of one-on-one connections as you showcase your brand to a captivated premium audience leaving a lasting impression they won't soon forget.

This is an Excel Applied Promotional Program. Please apply by completing the Excel Application Form before the deadline.
 
Criteria
• Must be an active Aeroplan Bonus Offer participant to apply
What's Included
Lounge Tasting Details
• Suppliers can activate for as many days as they wish in any combination during the period. We recommend a minimum of 3 days.
• The Trade partner is responsible for supplying the product.
• All product to be order through the YYZ lounge ordering process. Details can be found here.
• The Trade partner can leverage their own signage, however it is required to include the LCBO x Aeroplan logo lockup and mention of earning at the LCBO.
• The Toronto (Toronto Pearson International Airport) Café is available but the tasting would be preformed by the Café bartender on a request basis. This would include counter-top signage only (no booth). Further details can be provided.
• Opportunities are available in Ottawa (Ottawa International Airport) and Toronto (Toronto Pearson International Airport) Lounges.
• Note, all concepts and creative are subject to approval.
Document Downloads